A premium building inspection service in Melbourne
BUILDING INSPECTIONs Melbourne
Our team of building and pest inspectors at Altez are trusted building inspection experts in metropolitan Melbourne and regional Victoria. We're a team of professional and passionate building inspectors specialising in pre purchase building inspection services, with a history of satisfied customers.
We're confident that we can provide you with the information you need to make your house purchase decision through a comprehensive inspection report. We're focused on the details, putting all our efforts into providing you with a complete overview of the property you're looking at quickly and effectively. We'll help you make sure your build satisfies Australian building standards and that you're getting the best value for your investment.
Call the leading Australian builder inspectors or book online to request a free quote today. Our building inspections Melbourne team will inspect your property and provide a comprehensive building inspection report.
We deliver a comprehensive and easy to understand report, emailed to you within 24 hours of the inspection.
Our building inspection Melbourne team uses the latest cutting-edges technology to carry out their inspections.
Our inspectors are reliable and qualified, with degrees in Civil Engineering and/or Property Surveying.
We offer very competitive pricing for a full premium inspection service. Get great value for money.
We guarantee you will be satisfied with our professional services, from the start to the end.
We offer a wide range of services and can inspect properties at all stages of construction.
Construction
Stages Inspection
Building & Pest Inspection
First Tour
01
We conduct a visual assessment on the property and take photos for the reports. During the visual assessment, we inspect every room and area to check for cracks in the walls and ceiling. We determine if they're general age cracks or structural-related cracks. We test the property's appliances, lighting and others fittings as well.
Second Tour
02
Our registered building inspectors begin with laser levelling and thermal imaging for every room, detecting any thermal anomalies that lie within the ceilings and walls. Laser levelling is useful for detecting any sinking stumps or uneven floors.
Third Tour
03
We inspect the roof void area and the sub-floor areas (if applicable) to check if there are any leaks or structural issues that could cause problems now or in the future.
Wrap-Up
04
After our inspectors are satisfied with the inspection, we'll compile the reports and deliver within 24 hours. We use plain language to help you get the full value of the information. Our inspectors can also provide advice and further information on any aspect of your service.
Termatrac T3i Radar Termite Detector
This device uses non-invasive, low-energy microwaves that penetrate through most building materials to detect activity. The high-frequency low radar emissions allow the operator to locate and track termite and other insect activity without disturbance
FLIR E5 Infrared Camera Thermal Imaging
This device uses undiluted thermal picture with visible light features that allows our inspector to instantly recognize the hidden issues such as leakage, termite nests and other pest problems, making it the best diagnosing tool for troubleshooting building problems.
Tramex MRHIII Moisture and Humidity Meter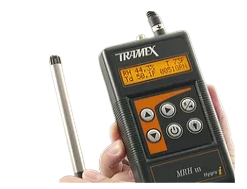 This device allows non-invasive testing of moisture conditions in numerous building materials such as drywall, wood, plaster, brick, ceramic tiles, resilient flooring, laminates and roofing.
DeWALT Laser Levelling
This device allow accurate level measurement using horizontal, vertical and cross invasive laser lines emission.
frequently asked questions
everything you need to know
Do You Really Need a Building Inspection Melbourne?
Building inspections in Melbourne are essential if you want to be completely confident in your home purchase. An inspection service and a report for recording purposes can help you avoid spending more than what the property is worth. If you're ready to spend hundreds of thousands on a new property, an inspection service fee is a small cost.
How many times have you heard of someone purchasing a property and realising too late that it has major structural defects that the builder failed to mention? Or of a house that has a pest or termite infestation, but only finding out after you've bought the property. You'll need to hire a pest exterminator and spend potentially thousands on a problem you could have avoided.
Get a building inspection melbourne residents can trust!
Even more concerning, there are countless times we have been asked to inspect a new property that has already been inspected by other construction inspectors that have failed to identify underlying issues that are now causing damage to the property. Few qualified inspectors are as well-equipped as we are to carry out thorough building inspections in Melbourne.
With the most advanced technological equipment, we can inspect every aspect of your property. Where you might usually need a plumber to check for leaking, re-stumping experts, asbestos inspections, surveyors and other professionals, we can check everything in one go with our building inspections Melbourne service.
Our independent building inspector and pest inspector work to provide you a detailed and actionable building and pest inspection report. Our building and pest inspections allow you to rectify any major safety hazards, major defects and minor defects before settlement.
We offer a free thermal imaging tour for your house to find hidden defects and anomalies. We also offer a free laser levelling for every single habitable room of your house to find any uneven floor due to settlement or poor workmanship. And of course, we check hundreds of items on your property include the appliances, lightings, roof-void, sub-floor, exterior, interior, pest damage, and many more.
If you'd like a comprehensive property inspection report, our building inspectors and pest inspectors are ready for you. We provide tailored building inspection reports whether you need pre purchase building inspections Melbourne services for your handover, home inspections, structural inspections or other inspection services.
Choose Altez for Building Inspections Melbourne
Our reports take a minimum of a 24-hour period to complete and change depending on the size of the property and the extent of the damage.
In our standard building inspection Melbourne report, we cover:
Roofs
Building Structure (External and Internal)
Flooring and Ceilings
Verandas
Plumbing and Electrical
Our overall assessment allows for us to make accurate and informed solutions and suggestions about actions you should take after the inspection. Our experienced inspectors know exactly what to look for and where saving you time and money in the long run.
These inspections don't just help in your property purchasing decision but play an important role before you sell as well. As a seller, an inspection will help you understand the possible problem points early and fix them or list them for a potential buyer before they request an inspection. This transparency during a sale process is always welcome and helps you avoid potential legal issues and additional cost. ​
To arrange for a free quote, you can reach us through our website. Additionally, you can either email us at admin@altezbuildinginspections.com.au or give us a call at. 0499 899 890.
Do You Really Need an Inspection Service?
Altez Building Inspection Melbourne Vic will help you get a complete overview of your new home or investment and to ensure you can make a purchase with complete confidence. Your builder isn't always going to check things are in order before signing off. We help you make sure you're not going to end up paying more after purchasing.
Our pre-purchase inspection reports provide a top to bottom analysis of the home or property you are planning to purchase. This includes detailed descriptions of the problematic areas and visual proof of any damage or areas in need of improvement.
With the help of Altez pre-purchase inspections you can make sure you have:
Reliable information regarding the inspected property
Identified key hazardous spots in your property
Transparent and clear details regarding limitations of information
A report that is easy to read and understand
Reports that are delivered on time
Our team of building inspectors come with many years of experience under their belt, so you can be sure you are in the right hands. We leave no stone unturned when it comes to investigating the possible weak links in the property you are planning to purchase or sell. We know how important it is to make sure all the fine details are taken care of.
Each pre-purchase inspection is completed by our experienced registered inspectors in accordance with Australian Standards AS4349.1, AS4349.3 and Code of Conduct.
What clients say about us